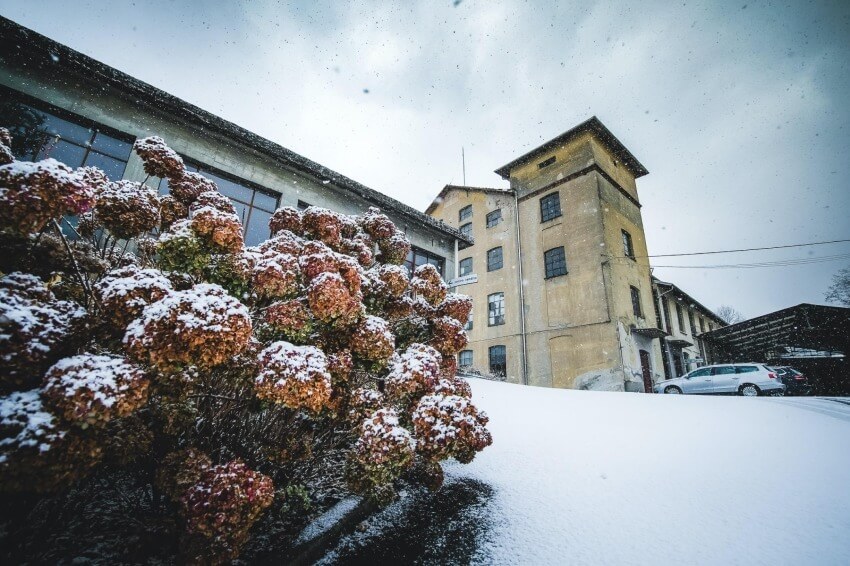 The
MagnoLab
vision was turned into a physical network of pilot plants all housed inside a single facility in Cerrione (Biella) where
to develop innovative products and processes
with speedy experimentation cycles, according to a lean management model and in a collaborative manner. The ambitious project entailed strategic investments amounting to 10 million euros.
MagnoLab
ranked first among the projects that applied to obtain the PNRR's funds geared at textile recycling.
In May 2023, Maglificio Maggia joined forces with Slow Food Italia, a movement promoting food responsibility and awareness, to establish the
SlowFiber
network, a similarly value-driven entity geared at the fashion and design industries
to promote an ethical, righteous and measured approach to business
. The goals of the nascent network include the divulgation of the environmental, health and labor impact of textile production hoping to trigger new ethics and culture in fashion and furnishing.
Favoring a concrete approach to environmental sustainability, Maglificio Maggia has committed to enhance the efficiency of its operations by installing a photovoltaic system at its headquarters and the progressive update of its machineries. The company is also developing a system to channel smoke coming from its furnace into production activities.
Starting in the fall of 2023, Maglificio Maggia has named a head of sustainability, pledging to release its first Sustainability Report in collaboration with an external partner, another sign of the company's ambitions towards ESG.